Production Flow Chart Quality & Manufacturing Innovation
100% Dubai Aluminum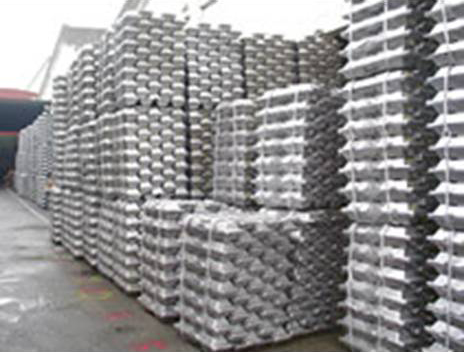 Raw Aluminum Ingot
Pre-Process Examination Spectrometer Analyzing
A sample of aluminum would be taken out again for "Spectrometer Analyzing" to analyze the Molten Composition.



Pre-Process
Gravity Casting
Gravity casting is the most basic process of pouring molten aluminum into a mold utilizing the earth's gravity to fill the mold.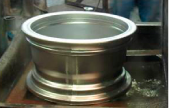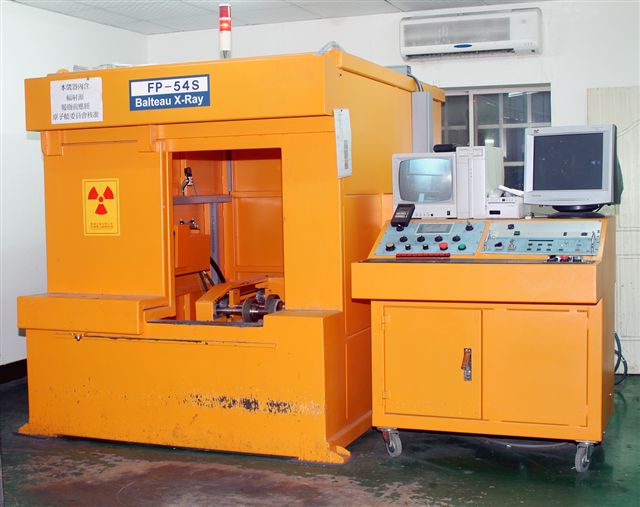 Gravity Casting
CNC-Gate Removal
Before the heat treatment, the gate of the wheel will cut by CNC LATHE. And the extra aluminum parts will recycle for further usage.



CNC-Gate Removal
Continuous Heat Treatment Furnace
Wheel products are heat-treated with Kyowa's unique 3 step thermal process in state-of-the-art automated equipment. The aluminum is tempered to the fully hard T6 condition for maximum strength. Rigorous testing is conducted to ensure material properties meet or exceed Aluminum Association specifications.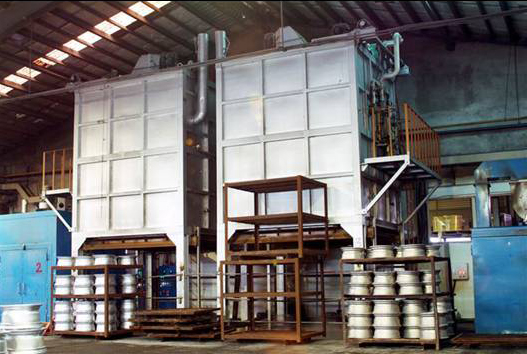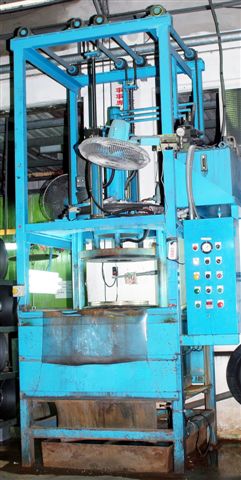 Heat Treatment
CNC-MACHINING
After heat treatment, wheel products are 100 percent CNC machined to precise tolerances on all surfaces. The result is a lightweight, high-strength wheel exhibiting superior surface finish, excellent dimensional characteristics and unsurpassed quality.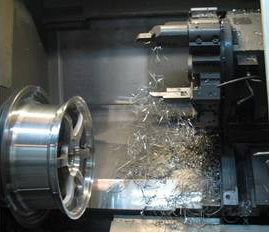 CNC-MACHINING
POLISHING & FINISHING
Most wheel products can be polished to a beautiful show quality finish. Kyowa also offers other finishing techniques including anodized clear coat paint and chrome paint finish.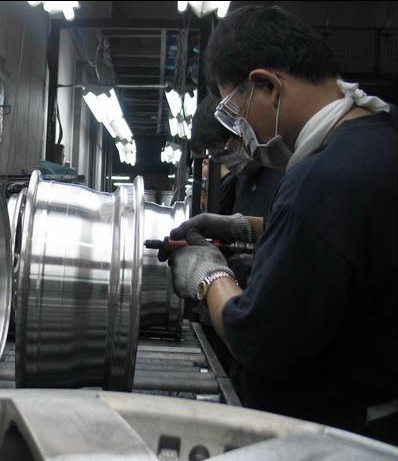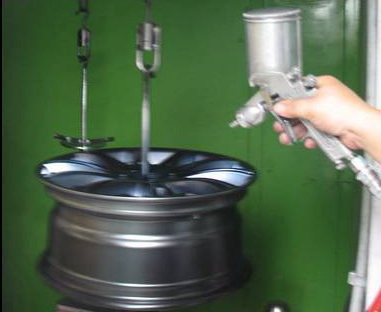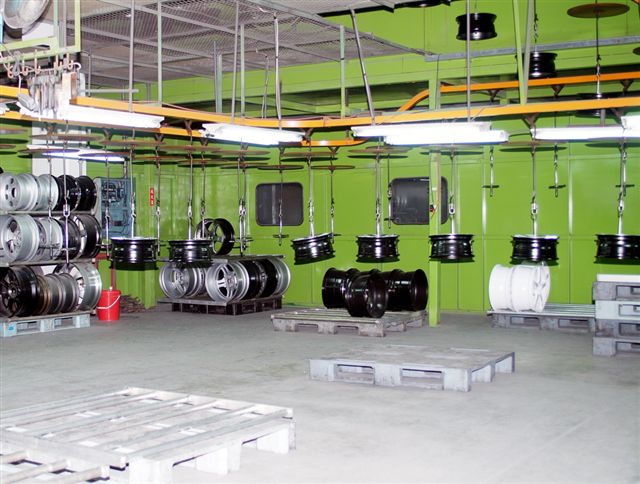 POLISHING & FINISHING
QUALITY-Control Testing
All QC is conducted in-house using advanced testing equipment. During the various stage of processing, quality checks are carried out. Batch sampling of the wheels are done to through the following tests – Impact Test, (Dynamic) Cornering Fatigue Test and (Dynamic) Radial Fatigue Test in which all these tests conform to the requirements of VIA, Japan Standards.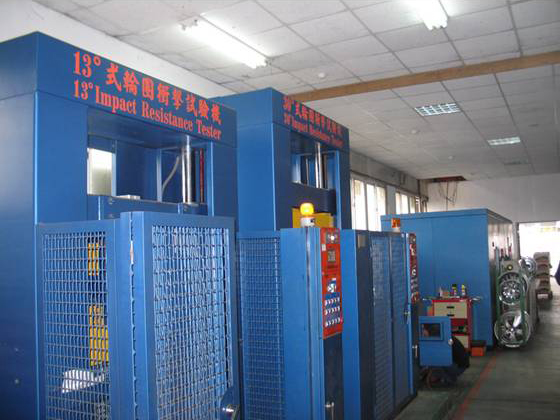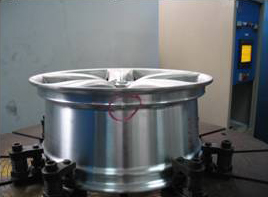 QUALITY-Control Testing
World Wide Distribution
Packing & QC Final Checking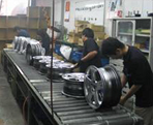 Accessories Packing


Shipping Department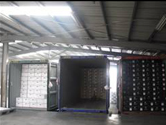 World Wide Distribution
Design Approach